ALARM SYSTEMS
Best manufacturers, installed by professionals!
We, from KST-NORD only work with the best on the market. Only then will we be able to guarantee our clients the best possible security and satisfaction! Our employees visit courses and further training on a regular basis, provided by our partners, and are always well informed about the  innovations on the market. Our partners are:
Burglar Alarm Systems
Here are various models, which can be adjusted and installed to our clients wishes and claims. Therefore are security systems in existence, from private to large commercial installations. With wireless and WiFi for smart-home-solutions, touch-control panel, security system-apps, and more. Optimal protection and reliability, among others:
against break-ins
from fire
against unauthorized access
from damages like water or gas leakage
and others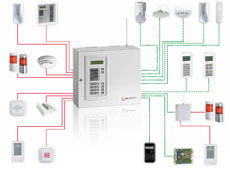 Wireless Alarm Systems
In already existing buildings or rooms, in which there aren't any possibilities for cable laying, we like to use wireless-versions.
Ideal for retrofitting
The advantage here is the minimal installation work and the nearly dirt-free setup. Ideal for all already installed objects as a retrofit.
Appealing Design
If you would like to integrate the components, such as detector and touch-control panel into your interior-design optically, there are many different designs and colors for you to choose from.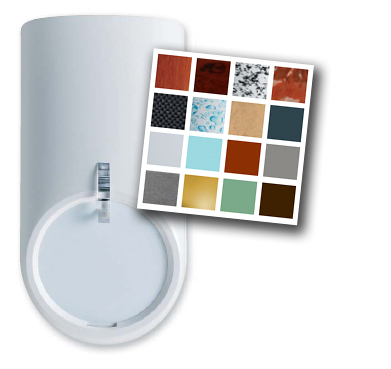 Door-/ and window lock
Especially throughout the cold season, when it gets dark at earlier hours, the door-and window contacts are vital. Burglars get scared off at the earliest moment and don't enter the secured object. Magnetic connections and glass-break sensors already recognize the try of a violent opening, smash or kicking-in of windows and doors. They immediately send an alarm-notification to the alarm system center.
The connection between the magnetic connections in windows and doors and the alarm system center happens wireless. That is how already existing buildings can be retrofitted without any problems.
For new constructions, there is also a selection in the same design with a wired execution.