ACCESS CONTROL SYSTEMS
Individual and customized solutions!
With an access-control-system you can optimally control and operate access to and inside your business. It enables you to get rid of the elaborate and rigid key administration and saves you a lot of time managing your locking system – the access control systems are also ideal for small and medium businesses due to scalable functions.
Electronic access-control
We have a lot of experience with the conception, integration, adjustment and maintenance of the IQ MultiAccess system, but also provide aid to you at supporting your already existing systems by Honeywell or Novar. For this purpose, we offer a comprehensive IQ MultiAccess service portfolio.
Some of the benefits due to the use of IQ MultiAccess in overview:
individual adjustment possibilities and scalability for every business
fast reaction possibilities in case of loss of passports/keys
connection or rather integration in superior systems (zf. e. SAP® or ORACLE®)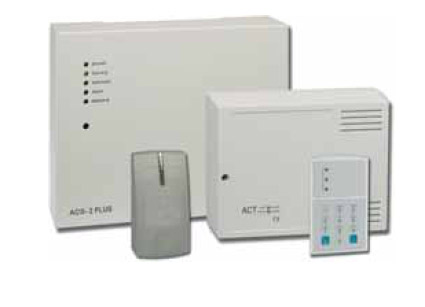 The connection of external locations, as well as the integration or combination with electrical lock cylinders are child's play with the IQ MultiAccess. Also adaption and integration of external-systems are more and more frequently brought to us as by request.
Updates and additional function modules are easily integrated and are automatically made available in the entire system. In the process, you can preset yourself, if the function modules are made available only for single users or every system operator.
The Software is certified by the Bundesamt fuer Sicherheit in der Informationstechnologie (BSI) – because not only the access and access road to your company site and inside your company should be safe.
Mechanical access-control
We also offer you, in order to round out our service spectrum, mechanical and mechatronic locking systems. These locking solutions offer precision and quality for the highest possible security and comfort, in the private areas of your own four walls or in commercial objects of all sizes.
The simple scalability of the locking elements, makes a quick and uncomplicated expansion of the locking systems possible, so mechanical and mechatronic elements can always be added into existing locking systems.
The advantages at a glance
high material quality and precision at fair prices
investment security because of scalability of the locking elements
combinations of mechanical, mechatronic and electronic in just one locking system possible
compatible elements can at any time be integrated in already existing locking systems
fast installations of cylinders, cylinders can be customized to every door thickness on site
Large selection of key colors and – shapes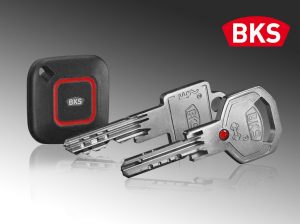 Our motto: Everything has to be simple and understandable for you. That is why we don't talk to you in technical terms, but rather in a regular language and on an even playing field. You got us for planning and clarification of all technical details. With KTS-Nord you will always invest in a complete and functioning access-control system or time-recording system! No hidden costs, no nonsense. Whether middle class or a group of companies, our solutions for access control and time recording can be more than just calculated for our clients.