Exclusive Security Technology
Who doesn't want a competent and strong partner, especially when it comes to safety?
We at KST-NORD are not just that. We also provide quality, reliability and our experience in the field of security technology in Hamburg and its surroundings. From private clients to big companies, we offer individual solutions for an attractive and fair price with a guaranteed satisfaction.
Our Services
We are specialists in the following areas: anti-burglar alarm systems, fixed and mobile installations, radio systems, HighEnd – solutions, fire alarm systems, video technology, access control systems, IT-security, emergency call centers, video security, remote diagnosis and more.
In short: alarm systems against break-ins, fires, unauthorized access, as well as home automation systems and panic alarms.
Consultation
We provide you with our know-how and develop you an individual concept.
Assembly
The assemblage and installation of a developed system concept will be implemented by our professionals.
Inspection and maintenance
Upkeep, inspections and annual maintenance after DIN 14675. Minimize risks by individual maintenance contracts.
24-hour-hotline
Disruptions outside of regular office hours? No problem, thanks to our 24-hour-fault-rectifications- service.
KST-Nord
With our experience of over 12 years in the security branch, we don't just rest on our knowledge.
On a regular basis do our employees visit training courses of relevant manufacturers, as well as the most current courses. Only by doing so, can we do justice to our company-philosophy – to always offer our clients the best possible: competence and know-how, the newest technological standards and quality.
We take care of the thorough concept and sustainable implementation of modern and sophisticated security-technology and only work with the most reliable manufacturers.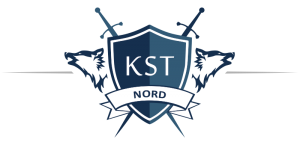 Contact
Köster Sicherheitstechnik GmbH
Lohe 2
DE-23845 Oering
Gustav-Adolf-Straße 86
DE-22043 Hamburg
T: +49 4535/ 2790874
M: +49 176/ 63 47 33 21
E: info@kst-nord.de